Hi Everyone! I am coming to you very late on Wednesday afternoon here to join in with my fellow deskers in linking up to the wonderful Julia's
What's on Your Workdesk? Wednesday
.
Again this week, I have spent more time on the computer than crafting but in saying that my blog has been neglected. I think this is the first time in a long time I have not done a single post in 7 days.
I do have a good excuse though, I have been working hard on a new creative project which kicks off officially for me in October, unofficially it has meant a lot of time glued to the screen, sending emails, and all sorts of other computer related activities.
Craftwise I have been working towards the completion of one Design Team Project as inspiration grabbed me and because I can't share the project just yet......I really can't show you my desk, but thought I'd show some of the products I have been playing with which are currently on my desk.
You will find Gel Medium, Black Paint and Punchinella, a Weathered Background Stamp, some Chipboard Pieces and some German Scrap Scroll Corners that I have given a makeover to in order for it to blend in with my project.
It really hasn't given too much away now has it?.....lol.
This past weekend we all helped out 'A's Scout Group with a BBQ fundraiser on Election Day and on Sunday we had to empty out, sort out and move a shed full of junk (my hubby doesn't call it that) from our old house which we have just recently sold after completing renovations and the new owners are wanting to rent it from us prior to settlement.
The highlight of the past week, was finally having a chance to go on a date night with my hubby last night. It was only for the duration of whilst 'A' was at scouts but it was so nice to dine out and get some alone time.
Finally I thought I'd leave you today with a picture of a desk, just not mine. Its where 'A' does his homework and his best mate Felix likes helping him, especially with his maths.
I hope you all have a wonderful week!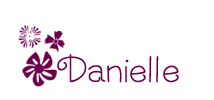 PS. There's still time to enter my Birthday Blog Candy Giveaway (check it out on my sidebar).