Can you believe that today
Altered Pages
Third Challenge kicks off! This month we want to see you use shades of Rust or Rusted Colors to create with.
Although we don't celebrate Thanksgiving here in Australia, November is a time of year that I do find myself reflecting on all those things I am thankful for and my project today highlights one of those things which is the Love. The Love and support of my family and friends. It is with their love that I am empowered and encouraged to take risks and go after the things I want in life. It is with their love and support that I keep striving to be a better person and it with their love that I am who I am today and am thankful.
This is one of my favorite quotes, and sometimes it is nice to have quotes such as this visible as a reminder and to uplift us.
I have made this little quote Easel using a ATC Size Echo Art Board from Altered Pages which I have then decorated with a Paper from the Glitz French Kiss Paper Collection and a Chipboard Corner Scroll (Maya Road) which are also from Altered Pages. The quote and butterflies have been stamped and cut out whilst the pearls and flower are all from my existing stash. I have popped the scroll up with pop dots and behind the centre placed a Glitz Clear Giant Rhinestone which is also available from Altered Pages. It has a sort of mirror ball effect and adds a shimmering dimension to this project which my camera doesn't do justice.
The edges of all pieces have been inked with Paris Trunk Walnut or Gold Tiara Ink also from Altered Pages.
The Challenge Rules have slightly changed this month as we would like to see you use a product available from
Altered Pages
to play along.
As normal there is a great Altered Pages Prize Pack up for grabs for one lucky participant as well as the Top 3 as voted by the DT eligible to receive a Free Digital Collage Sheet of their Choice. So I do hope you will join in the fun and can't wait to see what everyone creates.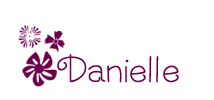 PS. Don't forget to pop over and see the wonderful inspiration from all the AP DT and vote for your favorite!