This morning this is my question to you all! There is lots of us out there; who like to create with our hands and give with our hearts.
Throughout my creative journey I have always been on the lookout for ways to show my support to worthy causes whilst sharing my passion for my craft with others.
Recently I was asked to join forces, so to speak, with a group of my wonderful crafting friends; who like me all have the desire to connect and give back to the community through our craft, and 'Compassionate Crafters' was born.
If you live in the local Northern Rivers Area you may like to SAVE THE DATE - Saturday September 24th. This is when we will be holding our first Compassionate Crafters Event......all the details of who, when, where and why will be announced tommorrow, so watch this space as they say......lol.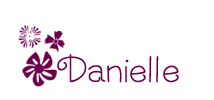 P.S. If you too are a compassionate crafter and want to keep up with lots of ways you can help. Why not become a friend and Like Us our FaceBook Page - Compassionate Crafters