My friend
April
has certainly made my day today by awarding me with the
I hope this refers to a good attitude or a positive one. lol
In accepting this award I have to tell you three things you may not know about myself.
1. I am a qualified Comestologist and worked in the Beauty Industry for a number of years.
2. When I turn 40 (next year) I want to pack up, rent out our home and travel around Australia
3. I love elephants, and collect them, wall hangings, figurines, salt and pepper shakers, incence burners etc.
I also have to pass this award on to five people I think are also deserving and have the attitude.
This award has topped off what has been a very rewarding week in a number of ways.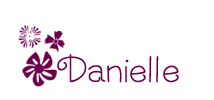 "Appreciation is a wonderful thing; it makes what is excellent in others belong to us as well." - Voltaire